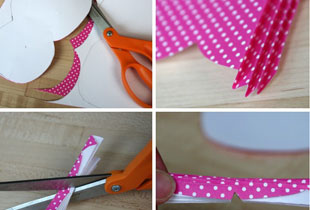 Draw the shape of the butterfly on your patterned paper, than cut out the shape. Fan fold the butterfly back and forth until completely folded. Find the center of the folded paper and cut out a triangular notch.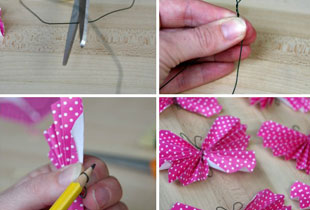 Cut a length of wire. Leaving a small loop at the bottom. Twist a bit of the wire around itself. Wrap the wire around the center of the butterfly, and twist the top of the wire around itself a small length to secure the paper in place.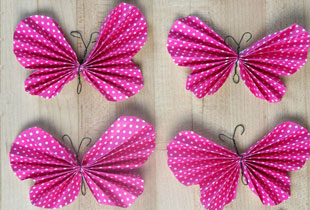 Trim wire to length, leaving enough left over to make the antennas. Using a pencil, fold the end of the wire around the tip to create the rounded antennas. Have fun making these with your kids!